CHESTNUT RIDGE, N.Y., Feb. 8, 2018 /PRNewswire/ -- BioHiTech Global, Inc. ("BioHiTech" or the "Company") (OTCQB: BHTG), a technology and services company that provides cost-effective and sustainable waste management solutions announced today that it has secured a new $1 million credit facility with Comerica Bank.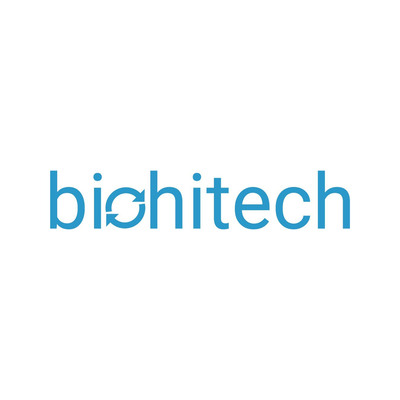 This new credit facility will provide additional financial flexibility to fuel the growth of the Company's recurring revenue stream from its on-site food waste digester products.
"We are pleased to establish this credit facility with BioHiTech to support the growth of the Company's innovative suite of environmental technology solutions," said Joseph Ursuy, Senior Vice President of Comerica's Environmental Services Department. "As the traditional waste industry continues to evolve, we believe BioHiTech's unique business model will be helpful in achieving long-term growth and we look forward to providing the capital to fuel that expansion."
"We continue to build a solid recurring revenue stream from our on-site food waste disposal solutions and this new facility will only serve to accelerate the growth of that business," said Frank E. Celli, Chief Executive Officer of BioHiTech Global. "With the completion of this facility as well as our new $5M debt financing, we now have significant financial resources to forge ahead with our plan to build a vertically integrated disposal company that marries technology with traditional services to achieve cost-effective and sustainable waste management."
About Comerica
Comerica Incorporated (NYSE: CMA) is a financial services company headquartered in Dallas, Texas, and strategically aligned by three business segments: The Business Bank, The Retail Bank, and Wealth Management. Comerica focuses on relationships, and helping people and businesses be successful. In addition to Texas, Comerica Bank locations can be found in Arizona, California, Florida and Michigan, with select businesses operating in several other states, as well as in Canada and Mexico.
About BioHiTech Global
BioHiTech Global, Inc. (OTCQB: BHTG), is changing the way we think about managing waste.   Our innovative waste management services combined with our disruptive technologies provide sustainable waste disposal and supply chain management solutions for businesses and municipalities of all sizes.  Our technology platform, including the on and off-site biological treatment of waste, is designed to reduce overall waste generation and virtually eliminate landfill usage while creating a valuable renewable fuel.  For more information, please visit www.biohitech.com.
Forward Looking Statements
Statements in this document contain certain forward-looking statements within the meaning of Section 27A of the Securities Act of 1933 and Section 21E of the Securities Exchange Act of 1934, as amended. These statements are based on many assumptions and estimates and are not guarantees of future performance. These statements may involve known and unknown risks, uncertainties and other factors which may cause the actual results, performance or achievements of BioHiTech Global, Inc. to be materially different from future results, performance or achievements expressed or implied by such forward-looking statements. BioHiTech Global, Inc. assumes no obligation to publicly update or revise these forward-looking statements for any reason, or to update the reasons actual results could differ materially from those anticipated in these forward-looking statements, even if new information becomes available in the future. Our actual results may differ materially from the results anticipated in these forward-looking statements due to a variety of factors, including, without limitation those set forth as "Risk Factors" in our filings with the Securities and Exchange Commission ("SEC"). There may be other factors not mentioned above or included in the BioHiTech's SEC filings that may cause actual results to differ materially from those projected in any forward-looking statement. BioHiTech Global, Inc. assumes no obligation to update any forward-looking statements as a result of new information, future events or developments, except as required by securities laws.
Company Contact:
Rich Galterio
Executive Vice President
854-367-0603
[email protected]
www.biohitech.com
SOURCE BioHiTech Global, Inc.