BioHiTech and Sprouts Partner to Eliminate Food Waste in Philadelphia
CHESTNUT RIDGE, N.Y., Jan. 9, 2019 /PRNewswire/ -- BioHiTech Global, Inc. ("BioHiTech" or the "Company") (NASDAQ: BHTG), a technology and services company that provides cost-effective and sustainable waste management solutions, today announced the installation of BioHiTech Revolution Series™ Digester technology at Sprouts Farmers Market's first store in Philadelphia, Pa., located at 1000 S Broad Street.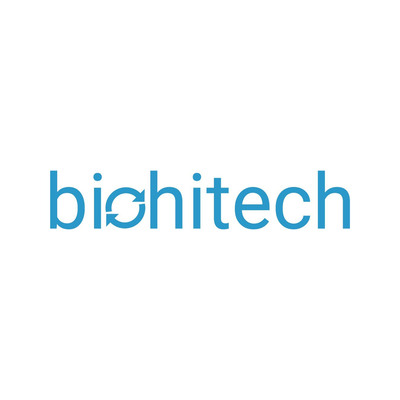 The Philadelphia store is the latest location to receive the technology, which has been adopted in 18 Sprouts locations coast to coast. Frank E. Celli, Chief Executive Officer at BioHiTech said, "We are thrilled to be working with Sprouts to provide our innovative technology to drive zero waste initiatives and helping with the company's environmental footprint through lower CO2 equivalents, reduced landfilling, and improved operational efficiencies."
Sprouts shares BioHiTech's vision for sustainability through a "zero waste" commitment, that includes donating unsold and edible groceries to local charities, and leveraging innovative technology to keep non-edible and non-donatable foods out of landfills. These "zero waste" initiatives help minimize food waste while reducing the impact of hunger and the company's environmental footprint.
BioHiTech's Revolution Series™ Digesters complement Sprouts' zero waste initiatives by providing an efficient means to eliminate remaining food waste onsite in a cost-effective, environmentally-friendly manner. Real-time data and analytics from the BioHiTech CloudⓇ allows team members to effectively track, manage, and reduce their food waste.
About BioHiTech Global
BioHiTech Global, Inc. (NASDAQ: BHTG), is changing the way we think about managing waste.   Our innovative waste management services combined with our disruptive technologies provide sustainable waste disposal and supply chain management solutions for businesses and municipalities of all sizes.  Our cost-effective technology platforms can virtually eliminate landfill usage through real-time data analytics to reduce waste generation, biological disposal of food waste at the point of generation, and the processing of municipal solid waste into a valuable renewable fuel.  For more information, please visit www.biohitech.com.
About Sprouts Farmers Market
Sprouts Farmers Market, Inc. specializes in fresh, natural and organic products at prices that appeal to everyday grocery shoppers. Based on the belief that healthy food should be affordable, Sprouts' welcoming environment and knowledgeable team members continue to drive its growth. Sprouts offers a complete shopping experience that includes an array of fresh produce in the heart of the store, a deli with prepared entrees and side dishes, The Butcher Shop and The Fish Market at Sprouts, an expansive vitamins and supplements department and more. Headquartered in Phoenix, Ariz., Sprouts employs more than 28,000 team members and operates more than 300 stores in 19 states from coast to coast. Visit www.sprouts.com  for more information.
Forward Looking Statements
Statements in this document contain certain forward-looking statements within the meaning of Section 27A of the Securities Act of 1933 and Section 21E of the Securities Exchange Act of 1934, as amended. These statements are based on many assumptions and estimates and are not guarantees of future performance. These statements may involve known and unknown risks, uncertainties and other factors which may cause the actual results, performance or achievements of BioHiTech Global, Inc. to be materially different from future results, performance or achievements expressed or implied by such forward-looking statements. BioHiTech Global, Inc. assumes no obligation to publicly update or revise these forward-looking statements for any reason, or to update the reasons actual results could differ materially from those anticipated in these forward-looking statements, even if new information becomes available in the future. Our actual results may differ materially from the results anticipated in these forward-looking statements due to a variety of factors, including, without limitation those set forth as "Risk Factors" in our filings with the Securities and Exchange Commission ("SEC"). There may be other factors not mentioned above or included in the BioHiTech's SEC filings that may cause actual results to differ materially from those projected in any forward-looking statement. BioHiTech Global, Inc. assumes no obligation to update any forward-looking statements as a result of new information, future events or developments, except as required by securities laws.
Company Contact:
BioHiTech Global, Inc.
Rich Galterio
Executive Vice President
Direct: 845.367.0603
[email protected]
www.biohitech.com
SOURCE BioHiTech Global, Inc.