BioHiTech Subsidiary Submits Application for Final State Approval of Its Plan to Build a HEBioT Resource Recovery Facility in Rensselaer New York
- Company targets a Q4 2020 completion date for the facility that is expected to generate $12 million of high margin annual revenue
- Facility will process municipal waste into a renewable EPA approved fuel while reducing landfill usage by up to 80%
CHESTNUT RIDGE, N.Y., Feb. 26, 2019 /PRNewswire/ -- BioHiTech Global, Inc. ("BioHiTech" or the "Company") (NASDAQ: BHTG), a technology and services company that provides cost-effective and sustainable waste management solutions, today announced that the Company's subsidiary, Rensselaer Resource Recovery, LLC, has submitted an application for final approval from the State of New York to construct and operate a 72,000-square foot HEBioT municipal waste processing facility in Rensselaer, New York.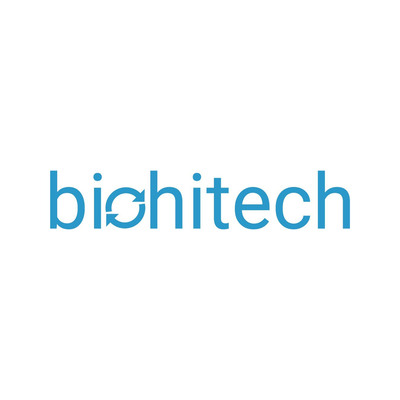 The planned HEBioT development project is located on 23 acres of land in the City of Rensselaer's southern industrial area designated as an Opportunity Zone under the rules established by Congress in the Tax Cuts and Jobs Act of 2017. The Company received local approval for its development plan in September of 2018. Upon completion, the facility is expected to generate approximately $12 million of high margin annual revenue through a patented waste processing system that converts approximately 40% of mixed municipal waste into an EPA approved solid recovered fuel ("SRF") while reducing landfill usage by as much as 80%. BioHiTech controls the exclusive U.S. development rights for the patented HEBioT solid waste processing technology developed by Entsorgafin S.P.A. in 11 northeastern states and the District of Columbia.
The Rensselaer project will be the second facility launched by BioHiTech in conjunction with Kinderhook Industries, a private investment firm that manages over $2.0 billion of committed capital. Kinderhook recently contributed $5.5 million dollars in cash and assets to accelerate the growth of BioHiTech's HEBioT business. The Company's first HEBioT facility, located in Martinsburg, West Virginia has completed construction and is expected to generate $7 million in annual revenue.
Frank E. Celli, CEO of BioHiTech, commented, "We are excited to have taken this last step in the permitting process to move forward with our Rensselaer HEBioT facility project. With the City of Rensselaer having unanimously approved the project in 2018, we are now working with the State of New York to obtain its approval and begin building this important sustainability project. With our first U.S. HEBioT plant in West Virginia coming online, our Rensselaer project continuing to move forward, and several other projects in the planning stage, we have a strong pipeline that we anticipate will add significant high margin revenue to BioHiTech in the years to come. We look forward to building value for our shareholders and having a positive impact on the environment through the continued roll-out of our cost-effective waste management solutions."
About BioHiTech Global
BioHiTech Global, Inc. (NASDAQ: BHTG), is changing the way we think about managing waste. Our cost-effective technology solutions include the patented processing of municipal solid waste into a valuable renewable fuel, biological disposal of food waste on-site, and proprietary real-time data analytics tools to reduce food waste generation. Our unique solutions enable businesses and municipalities of all sizes to lower disposal costs while having a positive impact on the environment. When used individually or in combination, our solutions lower the carbon footprint associated with waste transportation and can reduce or virtually eliminate landfill usage. For more information, please visit www.biohitech.com.
Forward Looking Statements
Statements in this document contain certain forward-looking statements within the meaning of Section 27A of the Securities Act of 1933 and Section 21E of the Securities Exchange Act of 1934, as amended. These statements are based on many assumptions and estimates and are not guarantees of future performance. These statements may involve known and unknown risks, uncertainties and other factors which may cause the actual results, performance or achievements of BioHiTech Global, Inc. to be materially different from future results, performance or achievements expressed or implied by such forward-looking statements. BioHiTech Global, Inc. assumes no obligation to publicly update or revise these forward-looking statements for any reason, or to update the reasons actual results could differ materially from those anticipated in these forward-looking statements, even if new information becomes available in the future. Our actual results may differ materially from the results anticipated in these forward-looking statements due to a variety of factors, including, without limitation those set forth as "Risk Factors" in our filings with the Securities and Exchange Commission ("SEC"). There may be other factors not mentioned above or included in the BioHiTech's SEC filings that may cause actual results to differ materially from those projected in any forward-looking statement. BioHiTech Global, Inc. assumes no obligation to update any forward-looking statements as a result of new information, future events or developments, except as required by securities laws.
Company Contact:
BioHiTech Global, Inc.
Rich Galterio
Executive Vice President
Direct: 845.367.0603
[email protected]
www.biohitech.com
SOURCE BioHiTech Global, Inc.