BioHiTech Global Helps to Eliminate Food Waste for Major Healthcare Facilities Operator in the New York Metropolitan Area
CHESTNUT RIDGE, N.Y., Feb. 28, 2019 /PRNewswire/ -- BioHiTech Global, Inc. ("BioHiTech" or the "Company") (NASDAQ: BHTG), a technology and services company that provides cost-effective and sustainable waste management solutions, today announced that it has installed BioHiTech Revolution Series™ Digester technology at two hospital locations for a major operator of more than 25 hospitals and primary care facilities in the New York metropolitan area.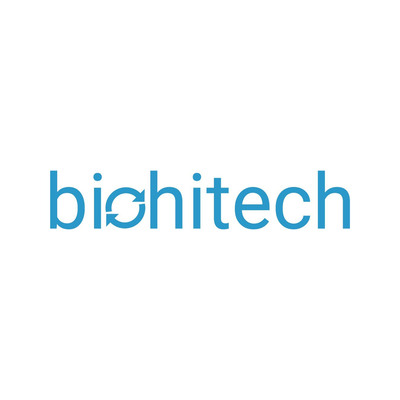 BioHiTech's Revolution Series™ Digesters provide a cost-effective food waste disposal solution that aligns well with this hospital network's sustainability vision.  BioHiTech's Digester technology eliminates food waste on-site, reducing expensive hauling costs and pest-related issues typically associated with traditional disposal methods.   The Digester technology reduces greenhouse gas emissions by eliminating the transportation and landfilling of food waste while providing valuable real-time data analytics through the BioHiTech Cloud® that will enable food waste diversion tracking and potentially find areas to reduce food waste generation. This data transparency allows organizations to educate staff and the community about the real impact of food waste diversion programs by embedding accurate, real-time data on intranets, websites, and digital signage platforms.
"We are pleased that our technology has been selected for the food waste disposal needs of these two hospital locations," said Frank E. Celli, Chief Executive Officer of BioHiTech Global. "Hospitals face unique challenges when it comes to food waste disposal and we believe our technology is second-to-none in addressing those challenges in a manner that is both cost competitive and environmentally responsible.  We look forward to continuing to build our presence in the hospital market with organizations that are committed to a sustainable vision."
About BioHiTech Global
BioHiTech Global, Inc. (NASDAQ: BHTG), is changing the way we think about managing waste.   Our cost-effective technology solutions include the patented processing of municipal solid waste into a valuable renewable fuel, biological disposal of food waste on-site, and proprietary real-time data analytics tools to reduce food waste generation. Our unique solutions enable businesses and municipalities of all sizes to lower disposal costs while having a positive impact on the environment.  When used individually or in combination, our solutions lower the carbon footprint associated with waste transportation and can reduce or virtually eliminate landfill usage. For more information, please visit www.biohitech.com.
Forward Looking Statements
Statements in this document contain certain forward-looking statements within the meaning of Section 27A of the Securities Act of 1933 and Section 21E of the Securities Exchange Act of 1934, as amended. These statements are based on many assumptions and estimates and are not guarantees of future performance. These statements may involve known and unknown risks, uncertainties and other factors which may cause the actual results, performance or achievements of BioHiTech Global, Inc. to be materially different from future results, performance or achievements expressed or implied by such forward-looking statements. BioHiTech Global, Inc. assumes no obligation to publicly update or revise these forward-looking statements for any reason, or to update the reasons actual results could differ materially from those anticipated in these forward-looking statements, even if new information becomes available in the future. Our actual results may differ materially from the results anticipated in these forward-looking statements due to a variety of factors, including, without limitation those set forth as "Risk Factors" in our filings with the Securities and Exchange Commission ("SEC"). There may be other factors not mentioned above or included in the BioHiTech's SEC filings that may cause actual results to differ materially from those projected in any forward-looking statement. BioHiTech Global, Inc. assumes no obligation to update any forward-looking statements as a result of new information, future events or developments, except as required by securities laws.
Company Contact:
BioHiTech Global, Inc.
Rich Galterio
Executive Vice President
Direct: 845.367.0603
[email protected]
www.biohitech.com
SOURCE BioHiTech Global, Inc.