BioHiTech Global Announces Upcoming Financial Conference Schedule
CHESTNUT RIDGE, N.Y., March 4, 2019 /PRNewswire/ -- BioHiTech Global, Inc. ("BioHiTech" or the "Company") (NASDAQ: BHTG), a technology and services company that provides cost-effective and sustainable waste management solutions today announced its upcoming investor conference schedule.
The 5th Annual Gabelli & Company Waste Management Conference being held on

Tuesday, March 26, 2019

at the Lotte New York Palace in

New York City

.  Management will give a brief presentation followed by a 20-minute Q&A fireside chat with institutional investors.
The 31st Annual ROTH Conference to be held at The Ritz-Carlton Hotel in

Dana Point, CA.

on

March 18-19

, 2019.  Management will be available for one-on-one meetings with investors throughout the day.
Portfolio managers and analysts who wish to request a meeting with the company should contact their ROTH sales representative or send an email to [email protected].  
The company will also be in New York City on Friday, March 8th for one-on-one meetings with institutional investors. For additional information or to schedule a meeting with BioHiTech management please email your request to [email protected] or call Richard Galterio at 845.367.0603. 
About BioHiTech Global
BioHiTech Global, Inc. (NASDAQ: BHTG), is changing the way we think about managing waste.   Our cost-effective technology solutions include the patented processing of municipal solid waste into a valuable renewable fuel, biological disposal of food waste on-site, and proprietary real-time data analytics tools to reduce food waste generation. Our unique solutions enable businesses and municipalities of all sizes to lower disposal costs while having a positive impact on the environment.  When used individually or in combination, our solutions lower the carbon footprint associated with waste transportation and can reduce or virtually eliminate landfill usage. For more information, please visit www.biohitech.com.
Forward Looking Statements
Statements in this document contain certain forward-looking statements within the meaning of Section 27A of the Securities Act of 1933 and Section 21E of the Securities Exchange Act of 1934, as amended. These statements are based on many assumptions and estimates and are not guarantees of future performance. These statements may involve known and unknown risks, uncertainties and other factors which may cause the actual results, performance or achievements of BioHiTech Global, Inc. to be materially different from future results, performance or achievements expressed or implied by such forward-looking statements. BioHiTech Global, Inc. assumes no obligation to publicly update or revise these forward-looking statements for any reason, or to update the reasons actual results could differ materially from those anticipated in these forward-looking statements, even if new information becomes available in the future. Our actual results may differ materially from the results anticipated in these forward-looking statements due to a variety of factors, including, without limitation those set forth as "Risk Factors" in our filings with the Securities and Exchange Commission ("SEC"). There may be other factors not mentioned above or included in the BioHiTech's SEC filings that may cause actual results to differ materially from those projected in any forward-looking statement. BioHiTech Global, Inc. assumes no obligation to update any forward-looking statements as a result of new information, future events or developments, except as required by securities laws.
Company Contact:
BioHiTech Global, Inc.
Richard Galterio
Executive Vice President
Direct: 845.367.0603
[email protected]
www.biohitech.com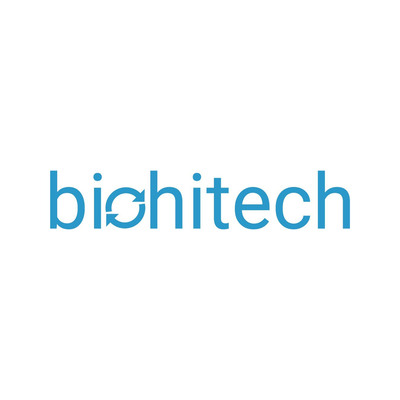 SOURCE BioHiTech Global, Inc.